FREQUENTLY ASKED QUESTIONS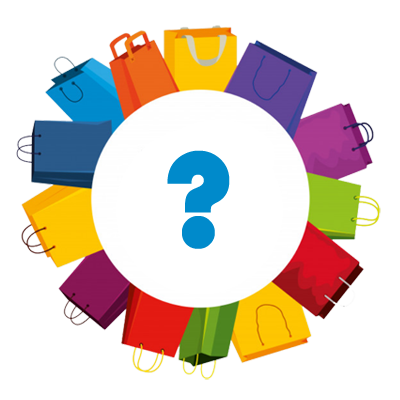 1. How can I log in to TimeTec Mart?
If you are user/subscriber of any TimeTec Apps, you can login using your account login and password. If you do not have any TimeTec account, you can sign up a free TimeTec Mart user account and login using this account.

2. Why do I need to login to purchase?
This is to ensure you can keep your purchase history and other records in your account for future perusals.
3. Can I change my password?
Yes, if you are using your TimeTec App account to log in, you can go to the respective app to change your password, for example you are using i-Neighbour account to login, you can change your password in i-Neighbour App. If you are using TimeTec Mart account, you can change your password here.
4. Which country is TimeTec Mart available?
Currently TimeTec Mart is available in Malaysia only.
5. Can I purchase using my smartphone?
Yes, TimeTec Mart is on a responsive website. You can do purchasing in both pc and smartphone, tab or any device with internet browser.
1. How do I make a purchase in TimeTec Mart?
Normally TimeTec IoT product links can be found in TimeTec App, by clicking on the link you will be led to TimeTec Mart to do the purchase. You may also come to www.timetecmart.com directly to browse for our products. Our products are categorized according to different usage such as Smart Lock, Smart Autogate etc in simple and direct way. Click "Add to cart" and you will have the option to add on recommended items for eg. installation service, accessories pack or keyfob. Click "Check out" when you want to proceed to payment. Fill up the necessary fields and wait for the item to be delivered to your doorstep.
2. How do I make payment in TimeTec Mart?
We engage a local reliable third party payment gateway - iPay88 to take charge of the payment process. To know more please click here.
1. Do I need to pay for delivery?
No, delivery within Malaysia is free of charge.
2. How is the delivery process?
Delivery of goods will take 3 working days using local third party courier service provider. If you add on installation services for your purchased goods, the purchased goods will be brought to your delivery address (installation location) by our professional installation team in 7 working days.
3. Can I install the item by myself?
Only Smart Camera E16S can be installed by yourself. For other items, it is recommended to get professional technician to do it for you. However you can opt to install the item by yourself or source the technician on your own, please refer to our Warranty Policy here.
4. Are your team trained to install the IoT products?
Yes! Our installation teams are trained to help you with your smart product installation. The nature of the locks, cameras and autogates industry is gradually changing, and as a result, we have to make sure that our technicians are up to speed on all these changes.
They know how to properly and professionally carry out a IoT installation. A majority of the IoT products that are populating the industry come with their own sets of specific instructions, and our technicians have carried out many installation cases, so they know their way around installation.
5. Will my door be damaged in the process of a smart lock installation?
No, the integrity of your door will not be compromised in the process of a smart lock installation. Most smart locks can be used with deadbolts that homeowners already have in place. If a deadbolt is not yet in place, then one can be installed so that the smart lock installation goes smoothly. If your door has a separately installed deadbolt and a separately installed handle/knob set, then the knob set might have to be removed. This will depend on which smart lock you decide to install on the door of your home.
1. Can I return faulty goods?
Yes, you can return your order for up to 30 days from the purchase date and please note that products must be in original condition, with all tags attached, and must be returned in the original undamaged box and/or packaging. You will also need to provide us the invoice/order receipt.
2. Do I need to pay for delivery of the returned goods?
Yes, you will need to bear the delivery fee of the returned goods.
3. Can I get full refund?
If your return is valid, we will process your refund or replacement, based on what you have indicated to our Customer Support Team. If it's valid, we will reimburse you with a refund through the same mode of payment that was made in the original purchase after deducting processing fee. If you opt for replacement, the delivery fee of the replacement unit will be borne by us.